Testimonials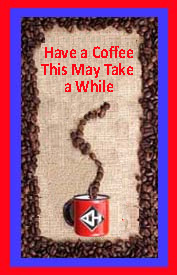 Comprehensive Collection of Client's Opinions and Testimonials over a Life Time of Service
1. Construction Industry - Advisory & Legal Testimonials
2. Construction Business Development - Financing & Advisory Services
3. Construction Industry - Education - Adjunct Teaching

4. Humanitarian Work - Haiti, the

Caribbean

Islands, and Kuwait
​​​​​​​
1. Construction Industry - Advisory & Legal Testimonials
"I have known Mr. House since 1990 in the capacity of an attorney/client relationship … representing his interest in protracted civil litigation. His ability to quickly grasp the intricacies of partnership law, to include a rather complicated principal/agency type relationship was apparent. Art was directly involved in all aspects of this litigation, to include briefing of depositions, preparing memorandum, and preparing expert witness. The instant action was a significant case involving a real estate development and construction project, a banking relationship - and a complex partnership. This resulted in a two week jury trial which was settled in Art's favor.
I want to emphasize several thoughts about Mr. House. First, he is a very bright individual. He quickly grasps the subtlety of complex situations, and devises resolutions. Second, is his ability to work very hard. I could always count on Art producing the information I needed. Third, is the veracity Mr. House had consistently exhibited. Often times in representing a client, choices are made that allow an attorney to judge the character of his or her client. The choices Mr. House made impressed me. He had many opportunities to take full advantage of a fellow partner, which would have led to Mr. House's financial benefit, but which Mr. House refused to do because of his personal morals.
As for his business development capacity, Arts greatest strength is getting the job done. He has good follow through and is a 'hell of an organizer' and in business development, a 'top notch closer'. He is goal oriented and will work as many hours as it takes to get something done. He is strong in knowing what is right from wrong. One thing, Art does not tolerate lazy people. He believes that, if you say you are going to do something, he expects nothing less than you getting it done. Art is a very intelligent person and catches on quickly. I would take on a case with Art at any time. The man has a great deal of integrity.
Art's energy is overwhelming, and he has the ability to work … sixty or seventy hours per week. The more he works, the happier he seems to be. This trait, whether it be healthy, is one which successful people – attorneys - seem to be inflicted with."
- John Robert Wilson, Esquire Goff and Wilson, PA - NH
"Art's greatest strengths are his energy, creativity and optimism. He also has a great deal of humility and has a deep sense of civic responsibility, contributing in extensive ways to uplift others in need. Arts' greatest talents are in overcoming obstacles. Art will always do the right thing by everybody… He does not compromise on honesty, integrity and accountability – and he demands that of others."
- Attorney, Paul R. Kennedy - Development Attorney
​​​​​​​
"To say that 'Art House' has been helpful to my business would be an understatement. His knowledge of the legal and technical side of sub-contracting has gone a long way toward giving me the insights in the field where my expertise is lacking. His consulting with me in reading and understanding complexities of Florida Lien Laws has given me confidence. We have instituted new policies on how to protect our financial integrity by implementing common sense directives. As a small struggling company, having the services of Mr. House has been a much needed boost."
- Mary Margaret Heaton, Owner
A Concept in Carpets
Pompano Beach, FL
2. Construction Business Development - Financing & Advisory Services
"Art is an exceptionally bright business development professional who obtained funding, preconstruction sales and other tangibles to get our $27-M project back to life. Art negotiated a GMP contract with a Construction Management firm for us and our project "Atlantia on Jupiter's Riverwalk" is now a reality for us. He is devoted to getting a company to grow. He worked tirelessly to make it happen. Art is a high energy professional, diligent and sticks to a task until it's done. I would definitely work with Art again. "
- Sidney Adler, Member
WAVE Holdings, LLC FL
"We retained Art House in early 2009 to write our business development plan, together with a feasibility study and market analysis for our Fox Run project, a 36-unit residential development in Brunswick. Absent this meticulously detailed work, we would not have been able to proceed. With the professional documentation generated, from a completely open and objective viewpoint, we were armed with the necessary tools to obtain funding and to progress. Fox Run was a small project of $8 million. Because of his work, we were successful in obtaining a commitment of funds to commence work. Not only did Mr. House make this project possible but, he did it again for us on our planned project The Refuge, which was a 113 unit planned unit development with a $13 million budget. We'll use the services of Mr. House again - and again." - James Murray, President J. M. Murray Co. GA
"In a three year period of engagement, between 2005 and 2008, Mr. House personally, successfully negotiated more than $200 million in GC contracts, and additional CM at Risk contract fees of more than $1.5 million. On a project, Art arranged an investment of $300,000 in cash to cover preconstruction soft-costs, then negotiated with an institutional buyer for the presell-out of more than 25% of the proposed units for the developer. The project went forward and we received a $40 million contract for construction." - T. M. Moore, President Moore Construction, FL
"Art House sought funding for several projects we had under development, in the amount of $183 Million between 2007 and 2008. He was successful in finding funds where none seemed to exist. When we needed capital, we turned to Art. As a result, he was afforded the task of negotiating with construction professionals, Architects/Engineers & CM Firms, to place our work. All of which he did with the utmost of diligence and professionalism. As a major developer in the Southeastern Region of the US, we can assure that our future work will be going through Mr. House as well." - Frank Mileto, President Centurian Partners, FL
"Art ... will work through any obstacle and get things done on time and under/on budget. He has good time management skills, never once late on commitments that he made to clients or the people that worked for him. He sets high goals, and wants others to meet their goals as well. Art will work harder than the next person to get things done. He is a strong leader who inspires others." - Al Dougherty, Principle Principle Design & Development, FL
"As a result of our engagement with Mr. House, we were successful in finalizing and implementing development plans for our 521-Commerce Centre, a major flex-space facility. The feasibility study and market analysis, along with construction cost estimates and constructability analysis were instrumental in developing the basis for the projects' overall economic viability. We were successful in obtaining the commitment for funding shortly after we finalized our work with Mr. House. In this economic climate of 2008, that is almost unheard of. Without his assistance in obtaining the $15 million needed, we would not have been able to proceed." - James Katzoudas, Principle Capital III Management, LLC, SC
"Mr. House, we want to express our sincere appreciation for your hard work and dedication ... in facilitating the negotiated contract for Mizner Lakes Condo-Hotel. This $125-m contract is a Capstone project for us not just here in South Florida, but also for our Tower-OHL Group situated in Spain. The timing of this significant undertaking has come at a critical point in our growth and expansion. Your contribution to our success has earned you ... being recognized as one of industry's foremost authorities in the field. Rarely does a professional understand the ... progression of the entire development picture from concept to turn-key. Please, do not hesitate to call on us for anything ... in the future."
- Carlos Ardavin,
V. P. The Tower Group, Spain - South FL
"I have known Art House for several years through the Gold Coast Builders Association network. Mr. House has an extensive knowledge of construction industry marketing and business development from a hands-on perspective. Art has a unique ability to impart his knowledge base to others, whether they are clients or his Graduate Students at Florida International University. I believe his credentials make him an excellent choice as a consultant or educator."
- Marsha Myers Executive Director Gold Coast Builders Association, FL
"Art has a deep-seated, sincere desire to…discover the root of any problem and seek remedy for it. He's willing to go way beyond what many professional consultants are willing to do. In the consulting business, reputation is stock in trade, and Art is most reliable. He is also one of the most energetic individuals I have ever met and he…creates an energetic environment all around him. It's nice to come across someone who gives you more than you expect."
- Harold Brown
Gold Coast Real Estate, FL
"If you are looking for a consultant, educator, or any other executive type person who, "requires honesty, energy, integrity, reliability, dependability, intelligence, construction experience, financial acumen, and just plain common sense, then look no further than Art House. Art has a unique ability not only to understand the technical aspects of a business but, also the financial controls required to meet a budget. He is also one of the most energetic individuals I have ever met and he, therefore, creates an energetic environment all around him. This is contagious and it manifests itself in visible increases in productivity of both his co-workers and subordinates."
-
H. S. Brown, President/CEO Big Sky Enterprises, Inc. FL
"Dear Art: On behalf of our Board, I want to thank you for your professional assistance and expert guidance in connection with our recently completed concrete restoration project at Quay South. Your professional advice, oversight, and follow-up provided our Board with a high degree of confidence in our successful completion. In particular, we want to acknowledge your consistently prompt responses and specialized advice and assistance that led to the conclusion of a great project. We look forward to working with you again in the future." - Bill Donehower, Jr. Ardavin President, Board of Directors, Old Port Cove Condo Assoc. N. Palm Beach, FL
"The work performed by Art House was very substantial. We are very pleased with what he provided us. He spent considerable time on developing and installing various financial software programs, and creating project specific Excel spreadsheets and other tools to help manage our production procedures, manpower performance and cash flow. We found Mr. House to be professional and very helpful. We recommend him most highly to anyone in the construction trades." - Troy Greenberg, President Greenberg's Custom Cabinets, IL
"We especially want to acknowledge the professional performance of Mr. House, whose energetic interest and performance was in our opinion, instrumental in securing the timely completion of this $ 8.2 million project." - Anthony Leketa, PE Army Corp. of Engineers Dept. of the Army District Area Office, NY
"The progress made from the date of my last visit to Keene has been very good. This is a direct result of Project Manager, Art House being on site and riding herd over the contractor and subcontractors. Cooperation appears to be good with all trades."- Tim Bell, Project ManagerEngineering Management Consultants, Inc. NH
"Arthur brought a great deal of energy to this firm and was a motivational force in the field. I would say his most outstanding characteristic is his ability to assess situations rapidly and to perform in a highly professional manner with straightforwardness of character and honesty. Art was instrumental in two major projects. He managed and closed out a very important project in Keene, NH – The Army Reserve Center and he was the lead negotiator for a first time ever execution of a CM @Risk contract for the construction of the Keene High School project. I rate him as superior in any endeavor he would undertake. " - David R. Boles Director of Marketing & Development Baybutt Construction Corp., NH
"A remarkable outcome came out of a casual impromptu discussion, with a total stranger, in a diner, over a cup of coffee. While openly talking about growing pains in my Ford Dealership, I mentioned to an acquaintance that I needed a new building but simply could not find a place to build a new structure and even if I did, I did not have the funds readily available and I also had a building that I grew out of that would need to be sold.
Next to me was a man, who later I became acquainted with. He took out a pencil and grabbed a napkin and began taking notes and sketching a Georgia mansion type building that he heard me tell of to my breakfast guest. He asked me to lay out all of the 'wish list' items I thought necessary to build my dream building. He sketched a new auto dealership building that while it looked like a dream then – is now my greatly expanded dealership.
Mr. House not only assisted in the entire design/build effort to make this project successful but he also helped to arrange funding, he negotiated with North Branch Builders to be the Design/Build firm, he arranged for assistance in selling our old building and moving major equipment from the old structure to our new site. He found a piece of land that was an island – we filled the site and built on it.
If a man by the name of Art House walks up to you with a pencil and a napkin and draws a building for you – you should start planning to move into it." - Ken Carpenter, President Ken Carpenter Ford – Hillsboro, NH
"Art House has provided us with exemplary consulting service. He has demonstrated his expert knowledge in the construction industry, and especially here in New Hampshire, where it was revealed that New Hampshire is his home state. He is intuitively connected to many of those we do business with already. We have found Art to be a consultant who possesses a comprehensive background and wealth of experience in the construction industry - from Executive Management, Marketing & Business Development, Finance and Estimating. We recommend him most highly to any construction industry firm - especially here in New Hampshire." - Paul Baillargeon, President Contract Openings, Inc., NH
"Art negotiated a Professional Services contract for our Architectural/Engineering firm, pursuant to his consultation responsibilities with a School Board. Art was instrumental in negotiating equitable fees for our services, and the actual cost of construction with the General Contractor. Art's consulting involvement resulted in a fast-tracked project, which finished four months ahead of schedule and significantly under budget. Art is sincere, dedicated and driven by a sense of fairness and an appreciation of the complexities of our difficult industry." - Kirk Wilkenson AIA Wilkenson & Associates, PA, NH
"Mr. House has assisted me, in many significant ways, on several major concrete restoration projects in Florida and abroad. He was specifically responsible for site inspections and pre-project planning which is required in the pre-bid documentation phase and the subsequent prequalification and selection process of contractor analysis and contract execution. Art is extremely competent and very professional, and highly articulate. He has always impressed me with his willingness to give more of himself, than one would expect, not only to his clients but, to mine as well. If there was ever a man to assist you or to consult with you, in the construction and development industry, Mr. House would be that person." - E. Al. Reppert, PE Fl Cert. No 29993 FL
"I have known Mr. House professionally for several years and have worked for him as an Electrical Contractor. In all cases, I have found him honest, forthright and above all, professional. I have worked in the building trades for more than fifteen years, and find Mr. House as easy and candid to work with as anyone I have ever dealt with." - Victor Reno, PE KLR Engineering- NH
"With over 50 locations in South Florida alone, Art's professionalism and quality workmanship has been a much needed relief for our company. We have been able to rely on Art and his endless list of prequalified contractors and subcontractors for extremely difficult, and often deadline oriented projects, many of which were multi-faceted and very detailed. Art has always come through for us, been wonderfully detailed, honest, fairly priced, and quick to respond to our most urgent needs. He has provided us with detailed estimates, which he has always lived up to, as well as providing us with a working budget to assist our company in providing the best services and most reasonable prices to our clients. I would recommend Art House to you for any and all construction, consulting, budgeting, and contracting needs, in all phases of your important projects." - Peter Mickler, Area Manager Central Parking Systems Miami, FL
"While Art was in charge of plant and facilities operations for Associated Grocers of New England, he called me with an emergency. Apparently a site work company was exploring for a leak from an underground fuel tank at their truck depot in Manchester, NH. The company began digging with an excavator in an area specifically designated by Art not to be disturbed due to a lack of clearly defined 'as built' drawings that showed the potential existence of an 8" diameter water main. The contractor dug, hit the high pressure water line and the empty fuel tanks blew out of the ground about 10' in the air. Water was shut down for all businesses in the area. By the time I got to the site the TV News choppers were there and the project was a catastrophe. Art signed a contract on the spot – we had the project finished in less than two days – new fuel tanks, rerouted water line and completed reconstruction of the degraded area due to the water's force. All was up and running in two days. The real task was accessing 'Super Fund' monies not only to pay us but to reimburse AGNE as well. Mr. House accessed those funds for AGNE…If you need a guy who can assess a problem in an instant and put corrective action in place in the blink of an eye – get the work done and get you paid – Then Art is your guy." - Darrell Dodge, President Dodge Construction, NH
"Art impresses me as a person who is willing to invest his time and energy where ever he is needed. I have found him to be honest and frank in any connection I have had with him." - Don Primrose, President Primrose Glass & Aluminum, NH
"Art is great at 'business matchmaking' - he puts people, businesses, opportunities, sources and resources together." - Allison Pruitt, Pres. Association Management, FL
"Thanks Art - I needed your help - and you were there. The world needs more like you." - Dan Buckless Tory Pines Golf Resort, NH
"Art's professionalism, knowledge, experience and good nature made him an asset to our company and a pleasure to work with. We have enacted his recommendations and look forward to great results. When we need consulting services again, rest assured we will be calling Art House again." - Andrew Bassi, President Mineral Masters Corporation, IL
"Art completed the first phase of a project with us - and we are more than pleased. I was especially impressed with how fast and efficiently Art grasped our corporate culture - he was efficient, quick and extremely knowledgeable. I would like to share a comment made by my Finance Officer - "This was the best money we ever spent." - Jodie Bernire, President ISE - Magtech, TX
"Meeting Art was the best thing that happened to my company in a long time. Art helped me find work immediately." - Bill Shields, President Classic Paint & Waterproofing, FL
"Art provides good network contacts and several leads for jobs came from them. He ... gets things done." - Ken Grant, President Grant Builders, FL
"Art House's services were engaged by AGNE from November 1990 to February 1992. His responsibilities included construction services, capital budgeting and building projects, and support to our 280 retail stores in five states. During his time here he completed many projects and still cut expenses. Art's organization ... has made things much easier for AGNE ... as he was instrumental to reducing costs of operating. I have found Art to be organized and articulate. He is a highly motivated person."- John Franz Director of Operations Associated Grocers of New England, NH
"Art told me he could find me $1 million in new site-work in one year. Well, $ 960,000 in three months was all I could handle." - Mike Parrott MWP Construction, NH
"Art has proven to be highly articulate and knowledgeable about matters that helped us to implement meaningful change in our business operations, which increased the value of our business. We look forward to having Art back to continue to work with us to achieve our goals." - Rob Heintzman, General Manager JR.'s Specialist Shop, Inc., KY
"If Art says he'll find you work - you better start looking for manpower." - Tom Wilcox Wilcox Electric - NH
"Art is a true marketer and business development professional. He finds not only new markets but new ways of penetrating old markets. He gets people back to work." - Steve Casey - Construction Consulting West Palm Beach, FL
"Art introduced me to a complete business opportunity. He had the numbers worked out and the possibilities outlined. He helped me with the startup, and he's still helping me. A casual meeting turned into a good business opportunity for me." - William Bier, President Parking Solutions, FL
"Cranmore Ridge Condominium PUD took Art only 30 days to negotiate ... $ 4.1 million ... the biggest contract NBB had in 31 years." - Doing Business in Concord New Hampshire Business Review, NH
3. Construction Industry - Education - Adjunct Teaching
"Art is a tremendous source of information and assistance as I've 'grown' my construction consulting practice. His knowledge of and background in the construction industry are considerable. Furthermore, his natural inclination to approach every conversation as a consultant-educator results in clear explanations, achievable strategies, and significant recommendations for improvement. I have personally solicited his advice on numerous occasions, and have observed him offering suggestions to others who have turned to him for help. He is a people person, has practical experience, has a no-nonsense bottom-line approach and knows what he's talking about: exactly the type of professor I would have liked to have had as a student at the University of Florida Building Construction program. Art directed us toward new ways to use our expertise. He gave us more information in 90 minutes than any ten consultants could provide in a month. He's enthusiastic, supportive and inspiring - and that's catching. He bestows credibility from an industry perspective, as many construction professionals are skeptical of "academics" that often tend to lack hands-on expertise. His unique combination of academic and practitioner credentials serve students, clients and administration well."
- Margaret Runchey, President
CS3 Consulting Services
Palm Beach Gardens, FL
"I have known Art House for several years and recommend him for any faculty position. Art is an active Adjunct Professor in the Construction Management and Engineering Department of Florida International University. Art brings to his classroom the normal academic theory tempered with 20+ years of industrial experience. Art is the kind of 'no-nonsense' individual who can deliver a lesson and explain how it really works in the outside world – meaning that, just because it is drawn – that does not mean it can be built as drawn. Further, I have had business dealings with Art and have found him to be refreshingly honest and always professional. He never let opinion or emotion get in the way of facts. I placed two of my students with Art as part of their internship training. Both gave him the highest ratings in their exit evaluations. They did not study theory – they actually wrote business plans for one of the oldest construction companies in the US (Art's client). Art is always willing to help students in their professional development outside of the classroom. He managed to get two of his students to publish magazine articles in their field of expertise related to the Internet. It is this type of commitment to others that makes Art an asset to any institution." - Michael Petroski, Assistant Professor Lynn University, Boca Raton, FL
"Art House is a polished professional with a high degree of personal standards for performance and quality. His strong analytical and interpersonal skills enable him to be one of the most talented decision-makers and creative problem solvers I have had the pleasure of working with. He has a strong sense of situation and is able to lead others as necessary. His prior business experience is and has been a significant asset. Art is motivated to succeed and is willing to pay the price in hard work to attain that success. I found him to be of high moral fiber and believe he would be a valuable asset to any institution, organization or governmental body. He has the disposition and character commensurate with and expected of a professional." - Dr. Peter T. Di Paolo NOVA Southeastern University And President of Integrated Consultants International Plantation, FL
"Art's most outstanding characteristics are honesty, straightforwardness of character, and a sincere dedication to help others to attain their goals. I have had the pleasure of knowing and working with Mr. House in both an academic and business environment. I rate him as top-shelf in both." - Ron Tourgee, Ph.D. Keene State College, N.H.
4.
Humanitarian Work - Haiti, the
Caribbean
Islands, and Kuwait
"We want to acknowledge your valuable work and support expended on our behalf in developing our forward looking projects on Haiti after the earthquake of 2010. As we worked with and were affiliated with UNESCO and the Clinton Global Alliance, we explored many important initiatives and we could not have done all that we have done in Léogâne and the countryside without your professional input – and of course your selfless humanitarian donation of your time over the past two plus years."
-
Dr. Robert S. Barr, President Star Group International, LLC. PA
​​​​​​​
"Thank you for your proposal for the delivery and installation of a city wide Solar Lighting system for our Cité Soleil-Year 2011 project. This as you know, is my brother, President Martelly's priority project. We hope that your associates and our team as well are able to raise the necessary funds to install these desperately needed lighting systems in the most hard hit and hazardous of locations. On behalf of the people of Haiti I thank you for your continued support."
-
Dr. Farah Blain
Miami, Florida & Haiti
"Dear Mr. House, we want to thank you for visiting with us in Washington DC and with our team on the ground in Haiti. We appreciate you providing your professional predevelopment and feasibility research work necessary for us to complete our contemplated 102 three-bedroom facility within our overall social housing program to serve the needs of the displaced citizens on Haiti since the earthquake of 2010. Your unique approach and concept will greatly benefit participants of this overall project is that the workforce to be trained and gainfully employed under this program will actually build these homes and be the very first persons to be offered means and methods of owning their home. As we move forward with the UN and with other agencies such as UNESCO we will continue to engage your services."
-
Dr. David Goatly, Director
African American Baptist Mission Collaboration Washington, DC
"We are thankful for your work – with us and with the African American Baptist Mission Collaboration, on our planned housing project for Haiti. Your proposal for the utilization of Modularized CIP Panelized Homes is of great interest to us and we welcome your continued research and development on this potential for affordable housing that not only can be constructed quickly but has the unique ability to use local materials to manufacture the panels and more importantly, the people that would be trained for this work will also be the beneficiaries of a new skill, gainful employment and a home as well."
-
Kathi L. Reid,
Lott Carey Foreign Mission Convention Washington, DC
"Mr. House, we wish to express our appreciation for your assistance in developing a proposal for us to establish an Emergency based - Temporary Floating Hotel on Haiti to house the many professionals engaged in our overwhelming reconstruction programs after the earthquake. The floating structure will be utilized primarily to house engineers, architects, and professionals involved in our programs for building social housing, medical clinics and to install solar lighting systems for Port au Prince, the demolition of fallen structures, training of Haiti citizens in all trades of construction. We have issued you under separate cover an authorization for you to proceed without delay to assist Monsieur Willy Duchêne in implementation of the work contemplated. - Salomon Gaudy Head of Logistics and Security General Inspectorate of Finance (IGF)
"I worked with Mr. House while he was providing pro-bono humanitarian assistance and consulting services to the Haitian Parliament subsequent to the 2010 Earthquake. Mr. House was in Haiti at the behest of the Ministers of Economic Development and Finance for the purpose of developing a reconstruction and rehabilitation program to rebuild Haiti infrastructures and social housing programs.
The scope of our work together centered on establishing a reforestation program of Jatropha for a multitude of purposes. First, the planting of a Jatropha crop would [reforest] the landscape to reverse the devastation caused by a 98% depletion of all vegetation for cooking, heating and other needs. Absent vegetation the country could not retain rainfall without landslides and devastating erosion.
Mr. House wrote an entire business and financing plan to plant Jatropha across the country, to establish family managed plantations, to harvest the Jatropha into a biodiesel product to establish an export commodity, create jobs in farming and in production and to reforest the landscape with a plant that is uneatable, nonflammable and at the same time extremely useful to provide heating, export and production capacities.
"It is my great pleasure to have met Art House and have had the opportunity to work with and learn from him." - Ronald D. Harvey Chairman & CEO MarketPlex International, LLC, Dunn Loring, VA
"I first became familiar with Mr. House when he worked toward his MBA at New Hampshire College. Mr. House and I were Adjuncts at Franklin Pierce University in Rindge, New Hampshire. We became associated in outside ventures related to education, construction, humanitarian assistance abroad, in Kuwait. As a direct result of Mr. House's business development awareness and humanitarian interests he was instrumental in my eventual success in being the first US based company to provide assistance to Kuwait after the US liberated the country. Mr. House introduced me to the Al Hammadi Group (the Government Finance Group of Kuwait ) as one of its representatives was, at the time of the initial military action, stranded in New Hampshire. Subsequently, with the help of Mr. House and General Haig, my company provided metal building systems, medical supplies and food stuffs to Kuw
Disclaimer: The author is not a practicing attorney and as such is not engaged in any unauthorized practice of law – but recommends the reader seek legal counsel on matters of concern in any dispute. Advisory content is not intended to give, and should not be relied upon for, legal advice in any particular circumstance or fact situation. No action should be taken in reliance upon the information contained in this site, without obtaining the advice of an attorney.